Providing Premium Karaoke DJ Entertainment in the Valley
The Largest 100% Legally Licensed Karaoke Music Selection in Phoenix!
Elite Karaoke DJ Services provides a premium experience for singers. We offer high end Pro-Audio gear, fun DJ's, and a certified music selection. Use our Search Engine to find fun venues and nightly specials at a location near you. Be sure to try one of our many Featured Karaoke Venues for your next Date Night.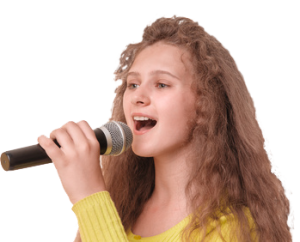 Professional DJ's & Equipment
Large or Small Venues
You Can Count On Us
We thrive on our customers, and strive to see everyone happy when booking Elite services.
100% Legally Licensed Music!
Rated #1 for Fun!
Unleash The Fun with Elite!
All of our songs are legal! We build loyal customers who will keep coming back for more entertainment fun!
Best Entertainers in Phoenix!
Your guests will have a blast!.
Elite Rocks Phoenix!
Our song list just keeps getting better and better!
We have the Largest Fan Following!
Our activity on Social Media and our fan base translates into turning a night at your location into a night of fun and profit. Your bar specials and contests for Karaoke Nights will be seen by 1000's of our fans and new customers searching the internet for something new and fun to do.  You can have your  establishment's updates, advertising messages, photos and videos seen by thousands of potential new clients. Check out our Facebook Page!
The Best Karaoke DJs in the Phoenix Valley!

Booking Elite means you get the largest selction of songs, the newest sound equipment and more fans. Singers get to pick from a wide range of music styles. But that's not all, when you choose our DJ services you get experienced professionals that are trained to entertain and control crowds! We'll spread the word about your establishment and so will our fans.
Largest Selection of Songs

100% Legally Licensed Music

Professional DJs with Great Fans

Your Bar in Top Search Results

Pick Your Message for Search Results

Highly Qualified and Trained Professional DJs

Photos and Videos Posted of Your Establishment